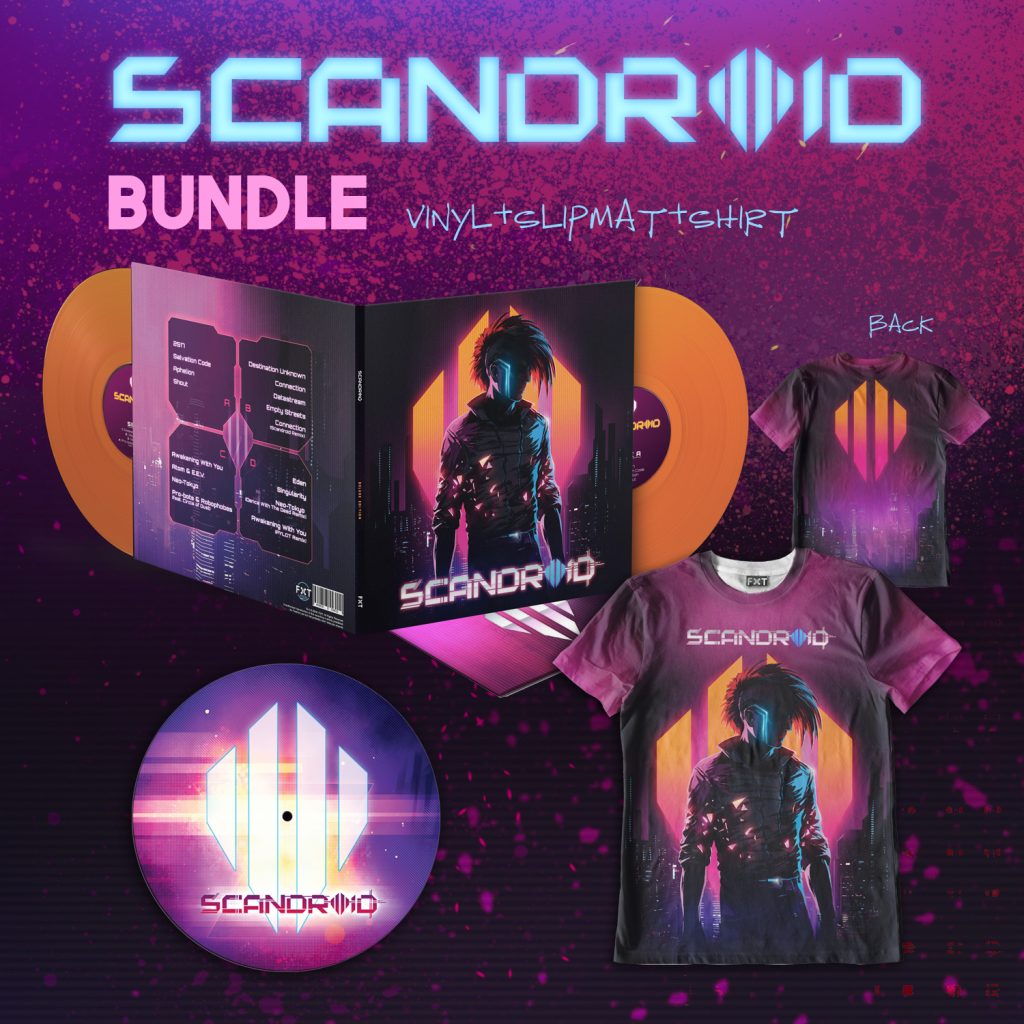 Scandroid's debut full-length album turned the synthwave world on its head, introducing a level of imagination and top-tier production rarely heard in the genre. Klayton, the artist behind beloved electronic rock and metal projects Celldweller and Circle of Dust, crafted a 14-track masterwork on his self-titled Scandroid debut, and there's no better way to enjoy it than with this handsome vinyl edition. This release includes the complete original album as well as bonus tracks like Dance with the Dead's popular remix of "Neo-Tokyo."
Listen to the debut album: https://fanlink.to/scandroid
Featuring the high-quality packaging and materials that FiXT is known for, this deluxe edition is a double-LP release in a gatefold cover with a premium art booklet containing printed lyrics. FiXT has pressed the 12-inch album on audiophile-grade 180 gram, 33 rpm vinyl, making it an essential release for Scandroid fans and synthwave vinyl collectors alike.
On its initial release, Scandroid reached number one on the iTunes Electronic Album chart and landed in the top five for Billboard Electronic Album sales. It remains one of the most played full-album uploads on NewRetroWave's popular YouTube channel, gaining over two million streams to date.
Browse the collection now at the FiXT Store!