Scandroid is back with the new single, "The Writing's On The Wall" from the upcoming 2019 album The Light, following 2018's The Darkness.
"The Writing's On The Wall" is out now from Klayton's independent synthwave label FiXT Neon. Riding on a synthpop rhythm laced with robotic synth tones, Klayton delivers one of the smoothest vocal performances from his Scandroid project to date, adding a reverb-heavy guitar section late in the track for a varied and exciting composition. The result is simultaneously rugged and elegant, old school and modern, and it's sure to be one of fans' favorites yet.
WATCH THE OFFICIAL LYRIC VIDEO: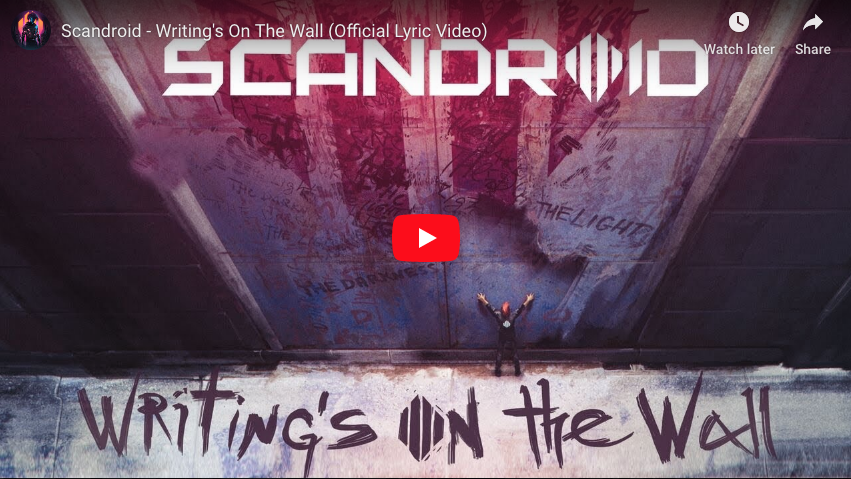 "The Writing's On The Wall" follows the recent Tommy '86 remix of "New York City Nights" and leads the way toward Scandroid's latest recording, The Light, the follow-up to last year's The Darkness. The Light will be available later this year from FiXT Neon with a full release of The Darkness and the Light to follow in 2020.
Stream / Purchase
https://fanlink.to/wotw
ALL SCANDROID MUSIC & MERCHANDISE 20% OFF UNTIL NOV 1ST, 2019

Save 20% OFF all Scandroid merchandise on the FiXT Store and Bandcamp for the month of October. Use code SCANDROID20 at checkout. (Expires Nov 1, 2019)