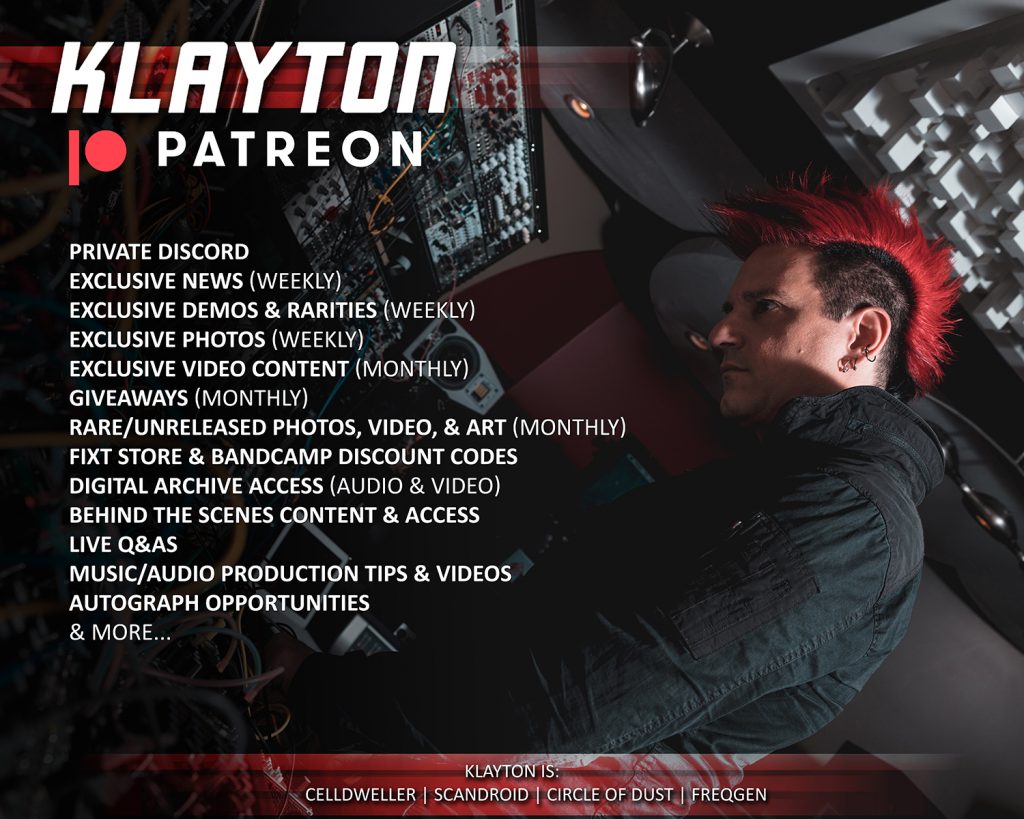 Klayton is now on Patreon. Join Klayton's most die-hard fans with private Discord access and tons of monthly perks, ranging from Demos & Rarities, Unreleased Photos, Video, Q&As, Giveaways, Discounts, Exclusive Merch, and more. Bronze and Silver Tiers available now. Gold and Platinum launching in early 2021.
Join now to be there for 2 upcoming marquee events in December:
• Dec 15th at 3PM EST – "Unreleased 1997 Cover Song" (Silver Tier Only)
• December 18th at 6pm EST – Live Discord Q&A Chat (All Patreon Members)
Join now and unlock other immediate-access demos, discounts, Discord access and more.
Join Now/Learn More:
https://www.patreon.com/klayton