Celldweller's sophomore album Wish Upon A Blackstar (2012) is set to return in full force this Fall. The iconic album has been widely recognized as a milestone release for Celldweller's career – expanding the sound and legacy of Klayton's creative vision.  With popular songs like "Eon," "I Can't Wait," "Louder Than Words," "So Long Sentiment," "Unshakeable" and "Against The Tide" the album has resonated with an international fanbase. From charting success around the globe, Film/TV/Video Game licensing and collections of fan inspired artwork and tattoos to a spin-off novel and comic-book, Wish Upon A Blackstar has left a deep impact since its original 2012 release.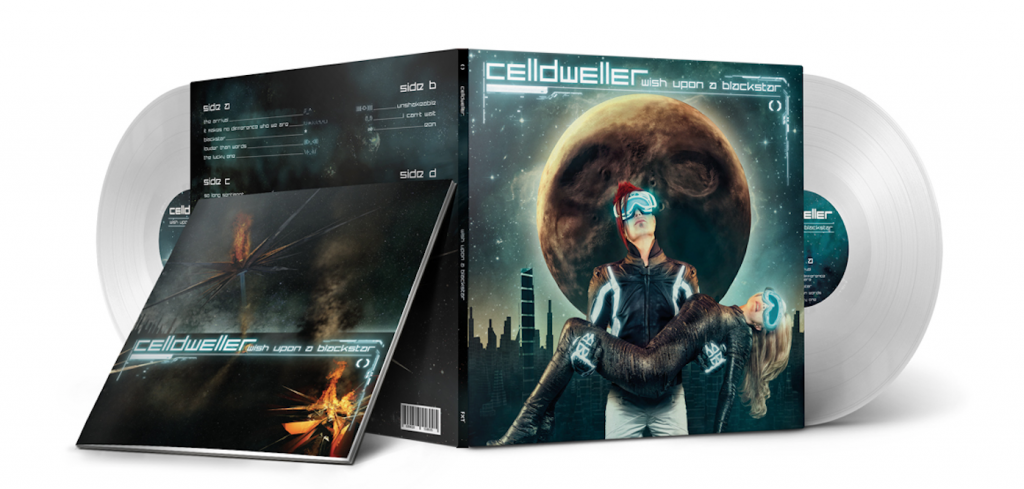 Now, for the first time ever, Wish Upon A Blackstar, is available on limited edition, 180 gram, white-colored 2-LP vinyl. The packaging features a gatefold jacket, large format artwork, including a premium 12″ booklet with 12 pages of lyrics & art, including some never-before-released images.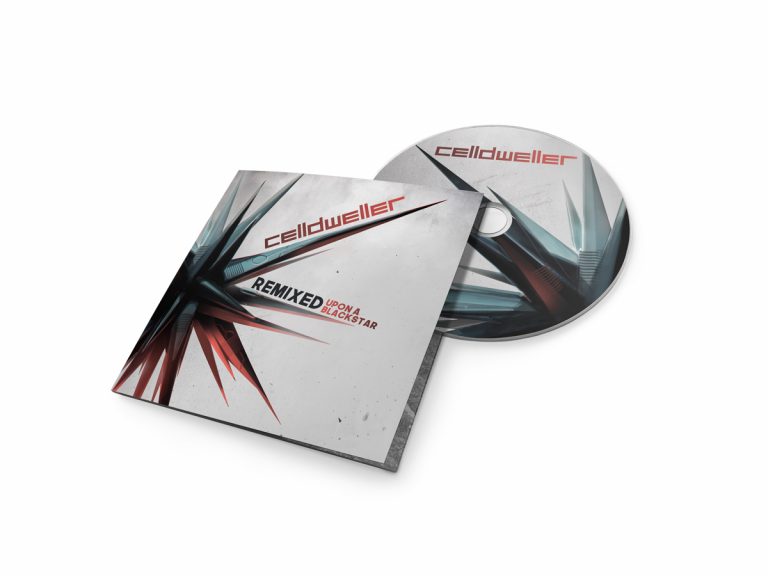 In addition to the vinyl edition, a brand new full-length remix album – Remixed Upon A Blackstar is set for release as well. Focusing heavily on Klayton's love for drum & bass and aggressive EDM sub-genres, brings together an impressive roster of producers, including Au5, NEONLIGHT​​, Gydra​, Sebastian Komor​, Biometrix​, The Qemists​, Voicians​, Raizer​, 3D Stas​, Entropy Zero​, Formal One​, The Anix​, and Fury Weekend​. Every vocal track from the iconic album gets a fresh take on the remix album as the original album simultaneously gets released for the first time on vinyl. Remixed Upon A Blackstar features 13 completely new remixes, along with the bonus Sebastian Komor Remix of "Purified" from the Blackstar (Original Score) and additional bonus remixes, never-before-released on CD, "Gift For You" (KJ SAWKA​), and "Unshakeable" (Celldweller VIP).
In an interview with edm.com Au5 spoke briefly on his remix of Wish Upon a Blackstar's acclaimed hit "Eon" in their world premiere:
Eon was an absolute pleasure to remix. The original is a masterpiece in my opinion and I knew if I were to remix it I'd have to do it justice…. I produced a lot of metal in my teen years and it was a blast getting to revisit those vibes with my modern production style. I think this remix is probably one of the heaviest and darkest things I've made yet. I hope it inspires. – Au5
Au5 brought his pristine production and immersive energy to the track by infusing jaw-dropping bass and synths warps while retaining the heart of the song. – James Rhodes (FiXT Vice President & Co-Founder)