AVAILABLE EVERYWHERE NOVEMBER 8, 2019
PRE-ORDER THE SINGLE & EXCLUSIVE MERCHANDISE NOW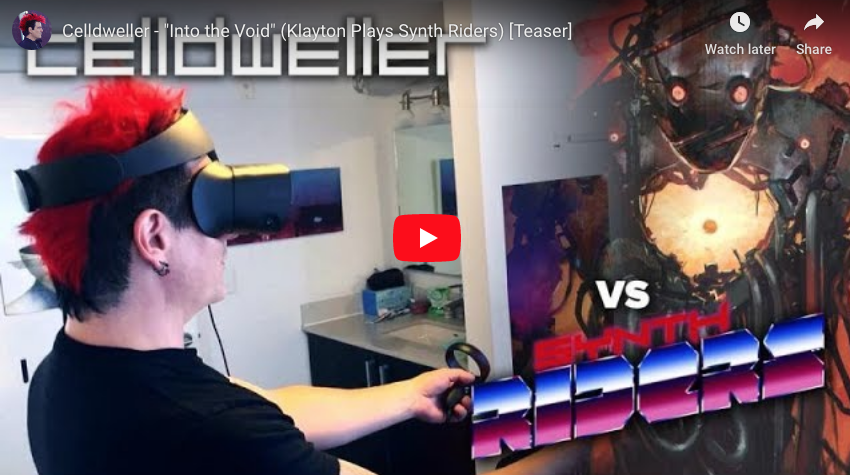 Watch Klayton Play Synth Riders
Celldweller's new single "Into The Void", from the upcoming studio album Satellites, is available today in the virtual reality music rhythm game Synth Riders for the Oculus Quest, Rift and HTC Vive VR systems. Get the game now at https://synthridersvr.com.
"Into The Void" will become available on all other music streaming and download stores on November 8th, but you can pre-order it now from the FiXT Store or pre-save it now on Spotify and Apple Music.
"Into The Void" joins over a dozen other songs from FiXT and FiXT Neon in the Synth Riders game, including more songs from Celldweller, Scandroid, Circle of Dust, Voicians, Raizer, PRIZM and more.
PRE-ORDER EXCLUSIVE NEW CELLDWELLER
MERCHANDISE FROM THE FIXT STORE