Music for Film, Advertising, TV & Video Games
Real Artists. World Class Music. Easy Licensing Process.
FiXT's music has received over 1,000 Film/TV/Video Game placements, including titles such as:
Avengers: Endgame, Blade Runner 2049, Kingsman: The Golden Circle, John Wick, Westworld, Power Rangers, Lexus, Toyota, Suicide Squad, Iron Man, Alien Covenant, RoboCop, Jack Reacher, Deadpool, Lucy, Pacific Rim, Tron: Legacy, PlayerUnknown's Battlegrounds, DreamHack, CS:GO, Call of Duty, Assassin's Creed, Killer Instinct, Need For Speed, Asphalt, Crackdown, Dead Rising, America's Got Talent, American Idol, Face/Off, UFC, NFL, MLB and many more.
Music for Streamers, Gamers & Content Creators
No Copyright Strikes, DMCAs, or Muted Streams.
• All of Klayton's original* tracks plus all original music from his labels FiXT and FiXT Neon are 100% Stream Safe for live-streaming and VOD use on Twitch, Mixer and Facebook. (*does not include cover songs). Register Now.
• All of Klayton's original tracks plus all original music from his labels FiXT and FiXT Neon are free to use (no license required) & safe to use (no copyright strikes) on YouTube for non-monetized videos, as long as you purchase the song for download, provide proper credit, and register.
• Live-stream Klayton & FiXT's music with Pretzel, for easy streaming (no audio file downloads) on Twitch and Facebook.
• Want to Use Klayton's music in monetized or commercial YouTube Videos? Request a License Quote.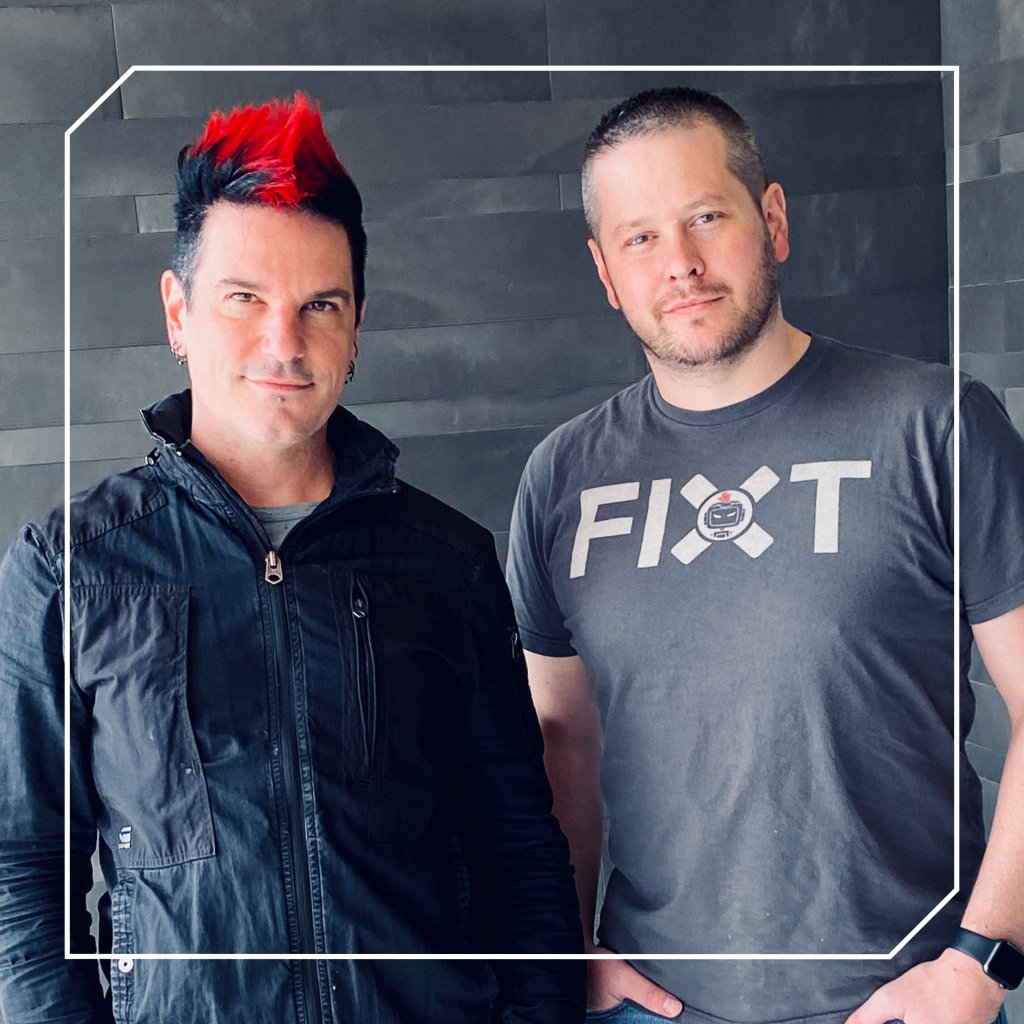 About Klayton's owned/operated label, FiXT:
FiXT is an internationally recognized, 100% independent record label. FiXT's catalog of music has garnered over 1.75 billion online streams connecting with a core audience of gamers, sci-fi enthusiasts, and comic book fans. Founded in 2006 by artist, producer, and entrepreneur Klayton (Celldweller / Scandroid), FIXT has offices in Los Angeles and Iowa, operating 2 label divisions (FiXT and FiXT Neon). With a combined label roster of 25+ active artists and a team of 20+ employees, designers, writers and publicists contributing from different corners of the world, FiXT reaches millions of fans and customers each year in over 130 countries.
Browse FiXT Releases
Reels