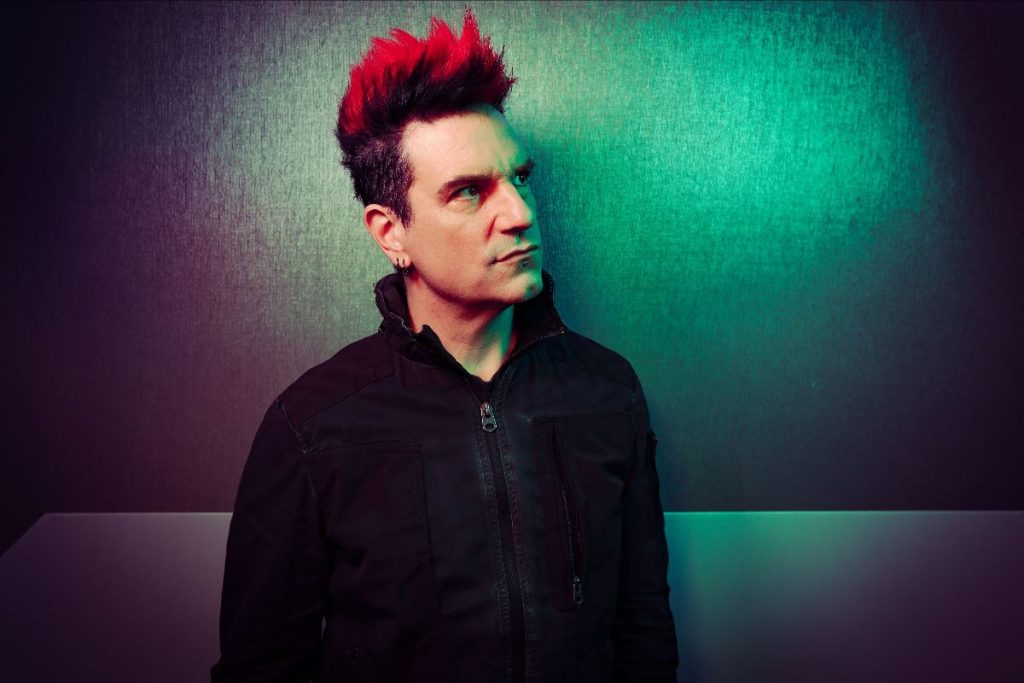 FreqGen is the electronic music playground of artist/producer Klayton (Celldweller). Using modular synths and analog hardware, FreqGen delivers an expansive journey ranging from ambient and downtempo to IDM, techno, and drum & bass, and a bevy of '90s-inspired electronic genres.

FreqGen continues the march to the Future 1990s album release with the latest single "Future 1998." Using modular synths and analog hardware, FreqGen delivers a fusion of electronic, techno, and breakbeat with his latest track for a complex and futuristic atmosphere while drawing from the 90s-inspired electronica. "Future 1998" is an energetic single featuring glitched-out synthesizers, distorted vocals, and drums, perfect for that nostalgic trip to the past.

Klayton, the pioneering artist and producer known as Celldweller, has announced Future 1990s – a full-length album of '90s-inspired electronica from his project FreqGen. The album is available now for pre-order via Klayton's owned/operated label FiXT, with the album releasing November 11, 2022. Each track on the album represents a year from the '90s with "Future 1990" – "Future 1994" already available on all platforms, and "Future 1995" available today. The album will conclude with "Future 1999" (featuring Celldweller). Watch the FreqGen Future 1990s album trailer here.
"As I was making music with my metal/industrial project Circle of Dust in the '90s I was influenced by the innovation of electronic music producers of that decade while simultaneously being inspired by movie soundtracks like Hackers, The Matrix, Strange Days, and Blade," states Klayton. "Fast forward a couple of decades to the success of my hybrid electronic-rock project Celldweller and my synthwave / '80s new-wave inspired project Scandroid. I now had the tools and experience under my belt to go back and finally explore producing the sounds of the electronic music that I loved from the '90s. Come back to a time that defined me: Future 1990s."

"Future 1998" is out now from independent multi-genre music label FiXT.