Circle of Dust Releases New Single "Dust To Dust"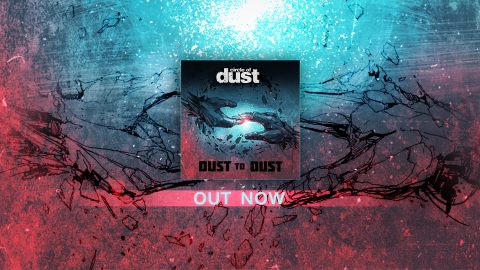 When the album Machines of Our Disgrace released in 2016, the first new album from Circle of Dust in nearly 20 years, many believed this to be a one-time return for Klayton to release under the moniker. Now in late 2017, "Dust to Dust," marks the first new single from Circle of Dust's forthcoming 6th full-length, yet to be titled, studio-album.
"Dust to Dust" continues where Machines of Our Disgrace left off, as a modern industrial assault of thrash metal riffs, cryptic audio samples, aggressive vocals, blasting beats and memorable hooks.
"'Dust to Dust' began as a simple guitar-tone experiment. As I was messing around with guitar tones, I hearkened back to a bunch of my fav old school thrash tracks and I just started spitting out riffs. I knew after a few minutes this wouldn't end as production experiment but live on as a new Circle of Dust track." – Klayton
Purchase/Stream "Dust to Dust":
https://fanlink.to/dusttodust
1 December 2017 James Rhodes Circle of Dust Circle of Dust Circle of Dust News Featured Featured Music FiXT Label FiXT News News Premiere