Celldweller Releases "Frozen" (Delta-S Remix)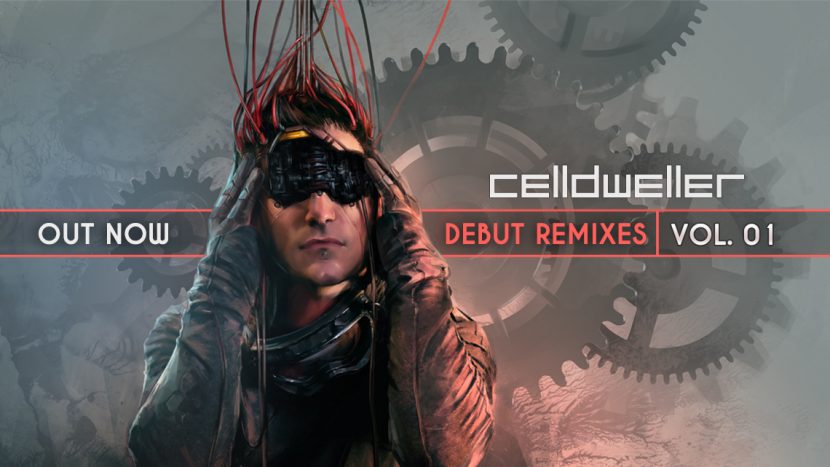 The self-titled debut Celldweller album, released independently in 2003, has achieved a number of accolades and awards, from Billboard charting to industry recognized song/producer of the year awards, to licensing every song from the album to a major Film/TV/Video Game projects. Another major impact the album had on a world-wide audience of fans and fellow musicians/producers was the opportunity to publicly remix a number of the songs from the album – spawning over 1,000 remixes over a span of 10+ years following the album's release. Previously receiving only limited releases through various song-based compilations over the years, the Celldweller / FiXT team is proud to announce an official 'best-of' debut remixes 2-volume compilation series releasing to all digital stores in Fall/Winter 2017. Many of these remixes will be making their first appearance on streaming platforms such as Spotify, Apple Music, Deezer and TIDAL.
Whether you remember some of these remixes from years past or you're experiencing them for the first time – sit back and enjoy some of your favorite Celldweller songs re-mixed and re-imagined by an all-star cast of artists. Each volume delivers over 20 songs and 2+ hours of music. Discover or re-discover remixes from Blue Stahli, Sebastian Komor, lvl, Neuroticfish, Drop, Voicians, DJ Lee, Audesi, The Luna Sequence, Growling Machines, RIOT 87, Copy Paste Repeat and many more.
Debut Remixes Vol. 01: Available November 24, 2017
Debut Remixes Vol. 02: Available January 26, 2017
Purchase / Stream Now!
https://fanlink.to/debutremixesvol01
24 November 2017 James Rhodes Celldweller Celldweller News Featured FiXT Label FiXT News News Premiere