Hear Celldweller and Joe Ford Channel Linkin Park on new song "Breaking Point" – Revolver Magazine
UK Drum & Bass producer Joe Ford's collaboration with USA Electronic-Rock artist Celldweller is a hybrid alternative, electronic-metal track "Breaking Point" featuring UK vocalist Robin Adams, available through independent record label FiXT.
"I became a fan of Joe Ford within seconds of hearing "Colours in Sound" for the first time. He has a very unique style and his sound design is incredible. When discussion of a collab began, I was immediately on board and excited to hear what the colliding of our 2 musical worlds would sound like."  – Klayton
Reminiscent of early 2000's nu-metal with the sound design and production of modern UK Drum & Bass, featuring energetic percussion and aggressive, crooning vocals, "Breaking Point" dives into the tense emotions of internal frustration.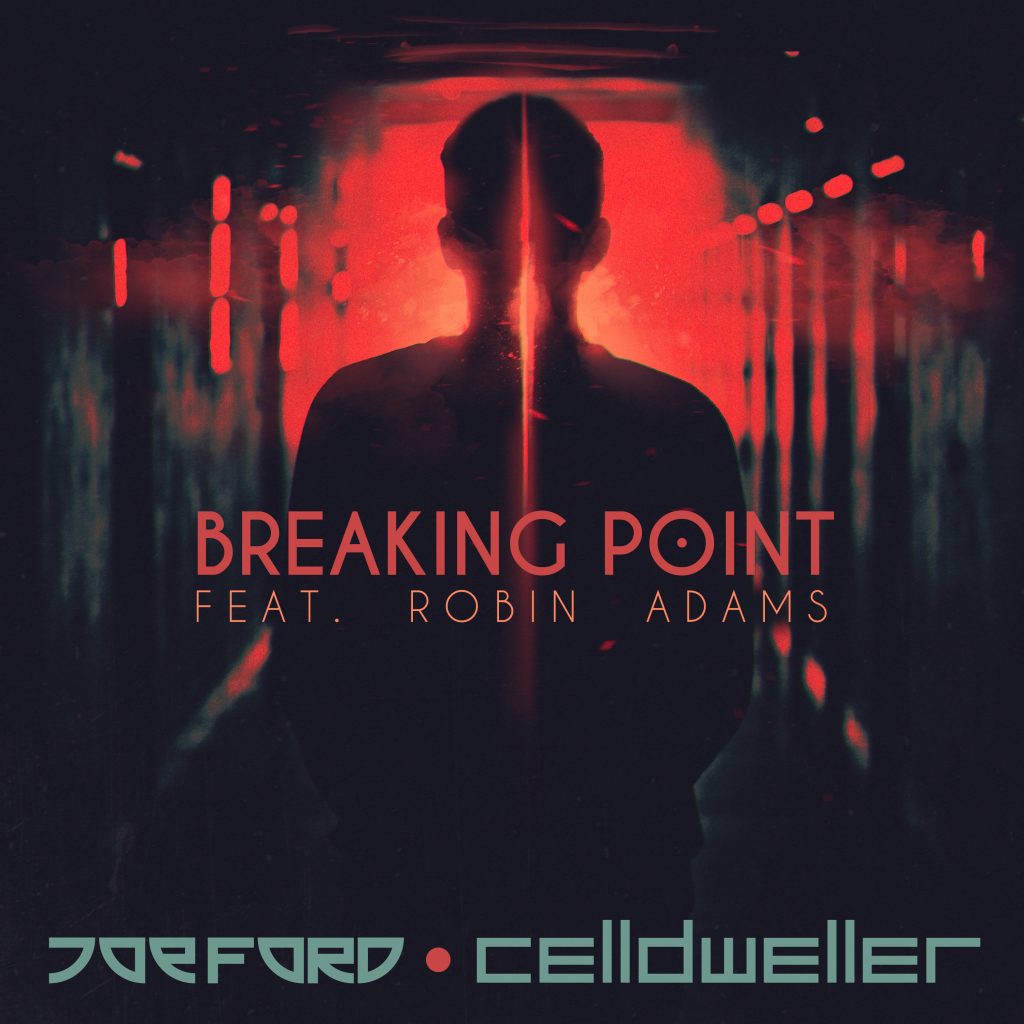 I have a huge respect for Joe's work and the level of dedication he puts into his craft, so when he approached me to be apart of this song, I immediately said yes. I was given total freedom to write what I wanted for the track and luckily Joe was into my efforts! The lyrics simply are about when you catch negative thoughts running through your head, and a decision is presented whether to speak up against the person or thing that's caused them or to bury them instead. It's dealing with that build up of negativity, where you can reach a point that enough is enough and you "break" so to speak." – Robin Adams
The track is premiering with Revolver today; both artists are looking forward to working together in the future so if you like what you hear don't worry there are more amazing things in the works for each artist's respective fan-base to indulge and enjoy! Stay Tuned!
Hear Celldweller and Joe Ford Channel Linkin Park on new song "Breaking Point" – Revolver Magazine

"This track has been my most ambitious yet. I started it over 4 years ago and it's been through several different iterations over the years. I came from a metal background and I've always wanted to merge electronic and rock/metal elements together. One of the few people who I heard do that convincingly was Klayton (Celldweller), who I've been following since I was a kid – It was a pleasure to work on a tune with him, his guitar and drum expertise added the glue the track needed to combine the two worlds! Choosing Robin to feature on vocals was a no brainer – he's one of my closest friends and a phenomenal vocalist." – Joe Ford
Stream/Purchase: "Breaking Point"